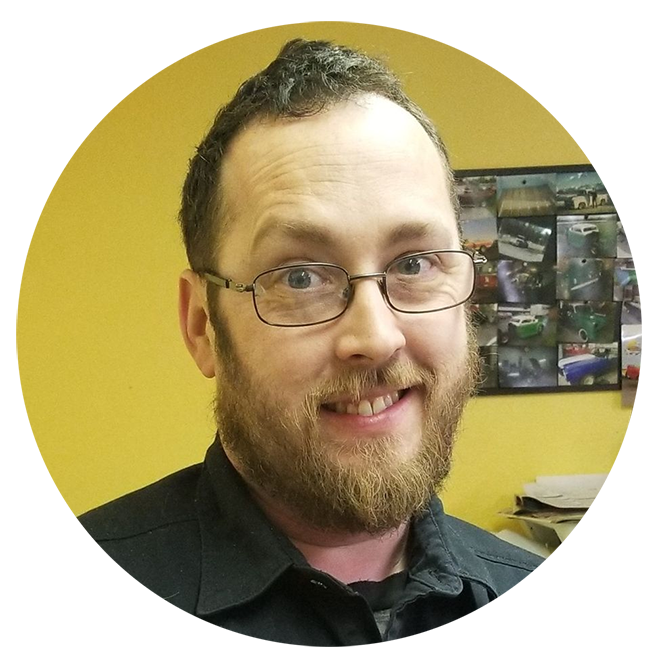 Hi, welcome to Northern Legacy Auto Care. My family and I are honored to serve. We provide the highest level of customer service you have ever experienced. I'm David Edmonds, father to eleven wonderful children, and married to an amazing woman.
Upon completion of this program, I received an associate degree in applied science for Automotive and Diesel technologies. After Universal Technical Institute, I was accepted into a graduate program called BMW STEP. This was a program sponsored by BMW of North America and the dealerships for BMW. The program was 6 months long and delivered all the factory training that was available through BMW at that time. Upon graduation, I received a certificate of completion and all the certifications to qualify as a Level 1 BMW Technician. A Level 1 BMW Technician is second only to shop foreman status at a BMW dealership. After completing the BMW STEP program, I worked for Park Place BMW in Lincoln Nebraska. We loved Nebraska, but after eight months we decided to move to Southern California.
I've been working on vehicles since high school. I went to Kodiak Island High School and successfully completed all the automotive classes they offered for the 4 years I was there. After graduating in 1996 I started a new adventure in Phoenix, Arizona at the Universal Technical Institute. There I completed the Automotive/Diesel program over 14 months. I received several awards and recognitions for my performance there.
I accepted a job at Savage BMW in Ontario, California. It was fun working at the dealership. While working there I was afforded the opportunity to participate in update training for BMW; they released a few new courses every year. The training center was located in the same area as the dealer. One day while in training, I recognized one of my instructors from the BMW STEP program that I graduated from in Phoenix. He explained to me that they were launching the program there, and were in need of instructors. Jokingly, I said maybe I'll be an instructor someday. He said, "If your serious call my boss." So one day I did. That phone call started a chain reaction of events that turned into interviews and introductions. They hired me as the youngest BMW STEP instructor in the country.
As a BMW STEP instructor, I was challenged to stay not only up to date on all my training, but actually developing training for the up and coming technicians. This was a fun and challenging career. I learned many things as an instructor. I enjoyed being challenged and learning new things. After some time in this position, I was approached by Hyundai Motors America for a need they had for a service hotline administrator. I accepted this position.
Working for Hyundai was an exciting adventure. The company treated me very well. Our main purpose was to provide technical support to the service technicians at all the Hyundai car dealerships in the United States. Technicians would call in and ask for assistance troubleshooting any and all vehicle systems. I participated in the factory training program they had there, and was trained to the highest level for Hyundai. I worked in this position for about a year.
The BMW STEP program reached out to me to let me know they were looking for another instructor for the Avondale, Arizona campus. I accepted. I worked for the BMW STEP program for a total of 13 years.
I was looking for an opportunity to return to Alaska. My family had never been here. I found a position at University for Alaska Anchorage. They hired me as a term automotive instructor. I developed and delivered any / all general automotive courses. This term agreement was 2 years.
Now it's time for a new adventure, for myself and my family. That is part of the reason we are opening Northern Legacy Auto Care.
During my professional career, I also developed many relationships in the community while servicing vehicles. Everyone has a vehicle, and vehicles always need something. I have worked on a wide range of vehicles and systems. During this time, I noticed many similar stories about poor automotive service experiences. Northern Legacy Auto is here to change that!
My main focus is customer service. I would like the opportunity to earn your business with my honesty, integrity and accuracy. Not only will I service your vehicle with care, I will educate you, empowering you to make informed decisions. I am committed to providing accurate estimates and communicating unforeseen issues prior to completing work.
I look forward to meeting you and becoming your automotive service provider.
Regards,
David Edmonds
To make an appointment call 907-357-7899
Or email davidedmonds@northernlegacyauto.com