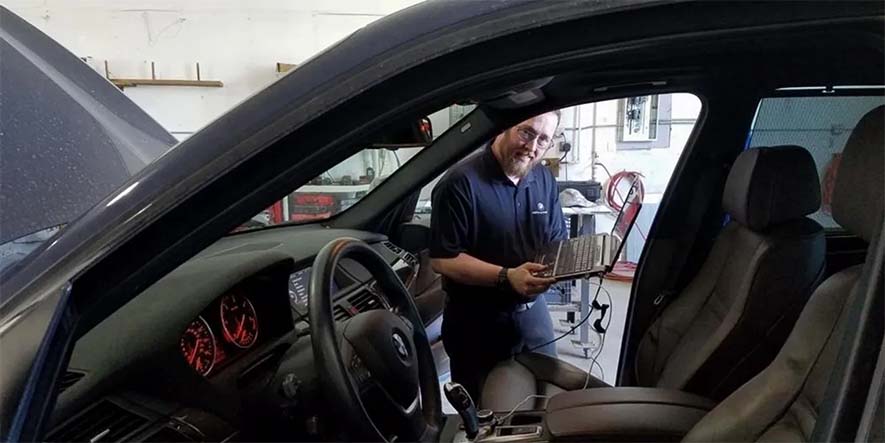 After completing 2 years of training at a vocational trade school, I was accepted into one of the most difficult and complete training programs for BMW. The BMW STEP program was designed to offer all the factory training BMW had available at that time, over a 6 month period. Not everyone was accepted, and of the accepted not everyone completed. Only the best graduated, and were placed to work in participating BMW dealerships across the country. The training level completed was called level 1, the only higher threshold was for shop foreman. This training would take an average of 10 years to complete for someone who started working at a dealership with no previous BMW experience.
After graduating from the program I went to work at my first BMW dealership in Lincoln Nebraska. It was great. I love the BMW product and the high standards they hold to. My wife and I decided to relocate to southern California after some time. Finding a job with my training background was very easy to do. It was at that time that I realized how much training I received, and how valuable it really was.
I was offered the opportunity to teach for the BMW STEP program starting in southern California at the BMW western region training center. I accepted and started to direct my career towards training. This was an awesome experience. As a BMW STEP instructor I was constantly kept up to date with BMWs latest and greatest technologies, procedures and equipment. I taught for the BMW STEP program for 13 year, and with that was able to keep my BMW factory training current to 2014.
Now I look forward to offering a high level of service to all BMW owners. I enjoy working on the BMW products. I also will not shy away from other luxury car brands.
Regards,
David Edmonds
To make an appointment call 907-357-7899
Or email davidedmonds@northernlegacyauto.com